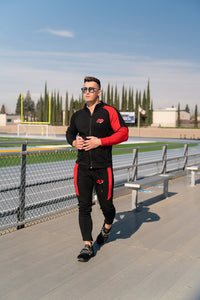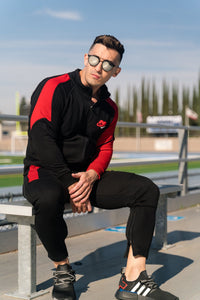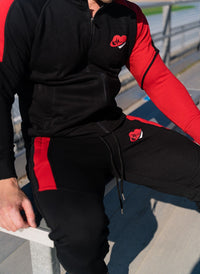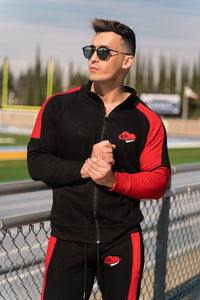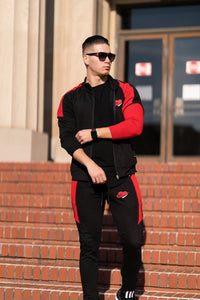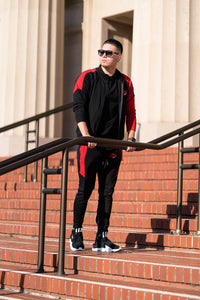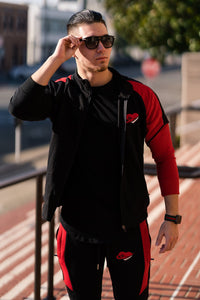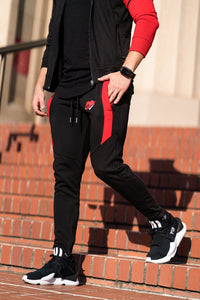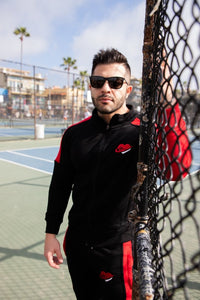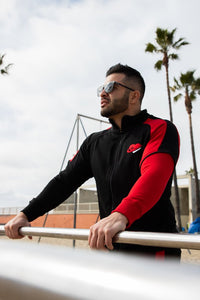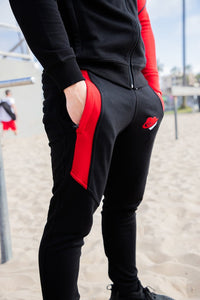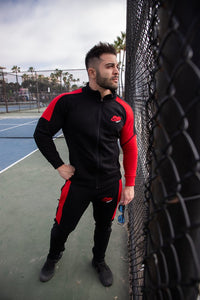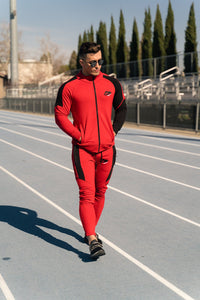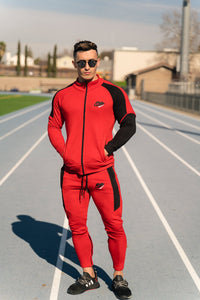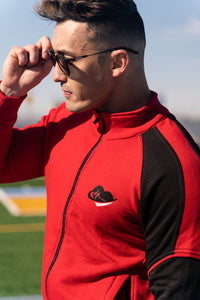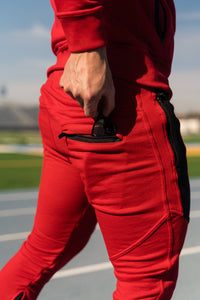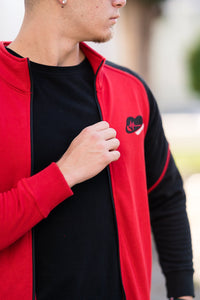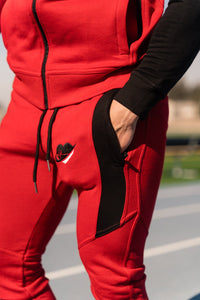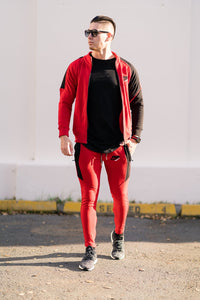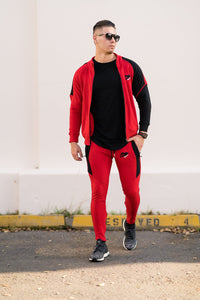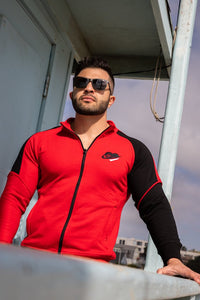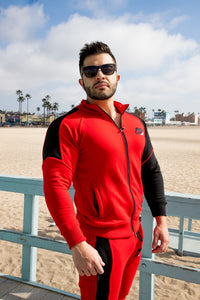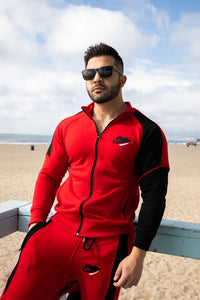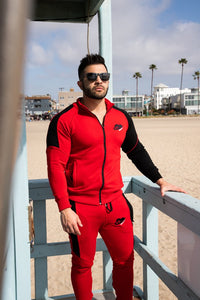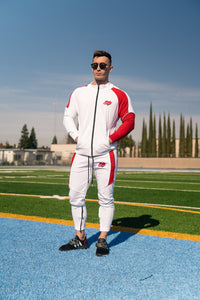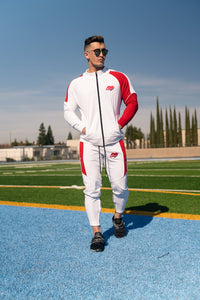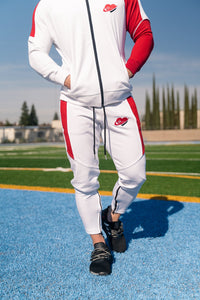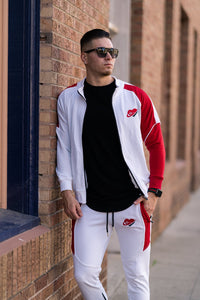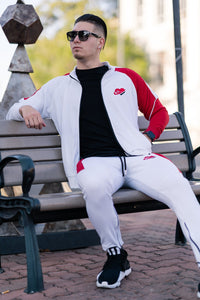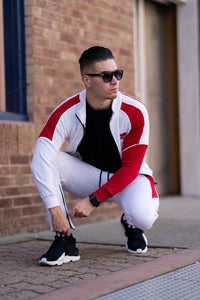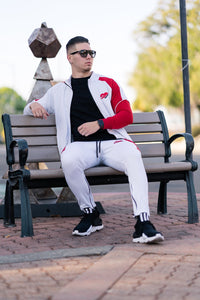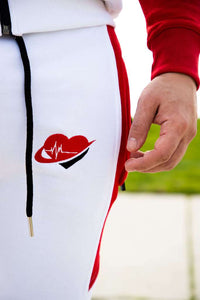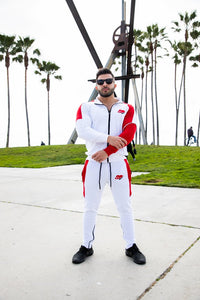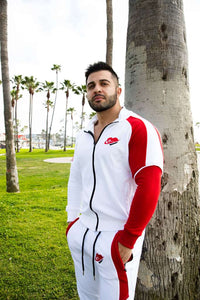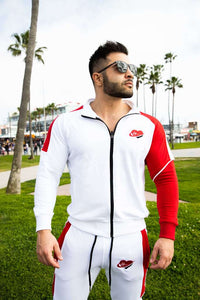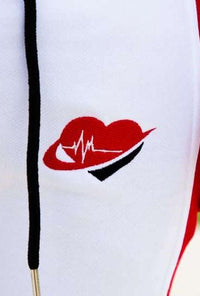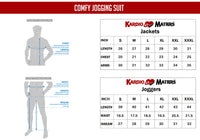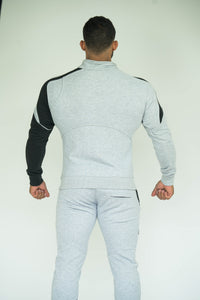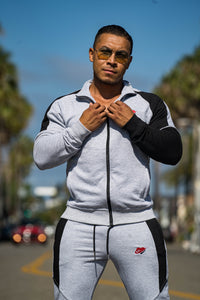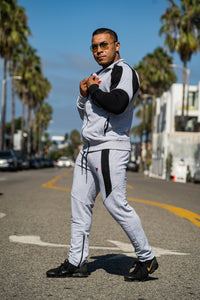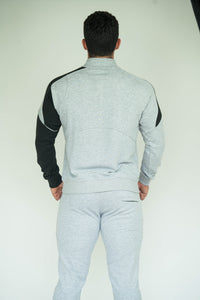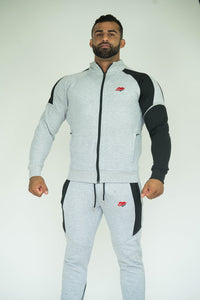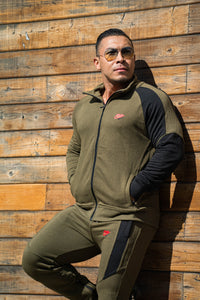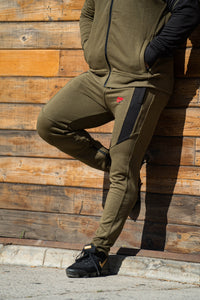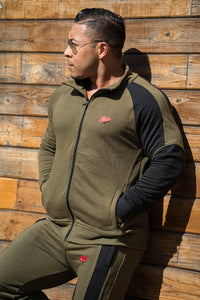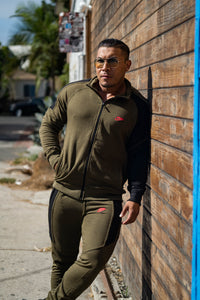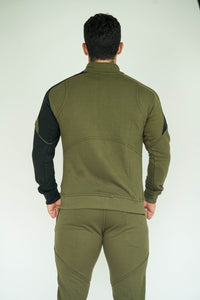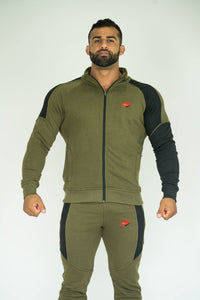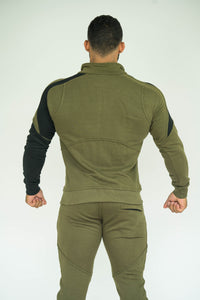 Comfy Jogging Suit
A powerful jog is one of the most exhilarating and refreshing experiences. However, this experience is marred if you're wearing the wrong clothes.
Kardiomatters brings you its comfy jogging suit. It is a brand new tracksuit for men. Fashionable and classy, it has a very stylish design that fits all seasons' activewear.
Moreover, it is machine-washable and doesn't lose its soft, stretchy nature. The sports suit jacket is a dream come true, with its zipper closure. Zip it up when it's cold.
The suit is custom-made, stitched by some of the most skilled tailors to suit all your needs.  It has a durable Kangaroo pocket, long sleeves, and a classic design.
Moreover, the pockets on both jackets and pants are convenient to keep small things like keys and phones.
It also has a reflective two-tone Kardiomatters logo for greater visibility on low light runs.
Material of build:
65 % Cotton 35 % Polyester
Breathable Fabric
Available in color:
Dominant Black with Red
Dominant Red with Black
Dominant White with Red
Dominant Light Grey with Black
Dominant Olive Green with Black
Size:
MODEL A: Wearing a size Large. Weight 185 Height 5'9
MODEL B: Wearing a size Large. Weight 190 Height 6'1
MODEL C: Wearing a size Large. Weight 187 Height 5'6