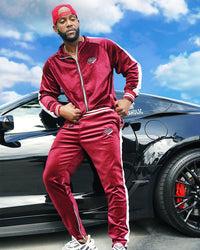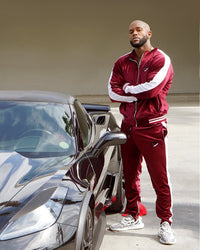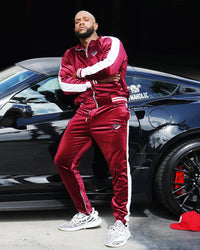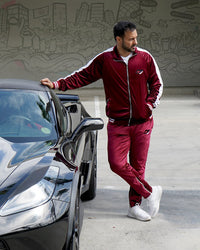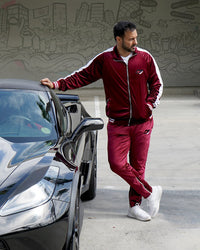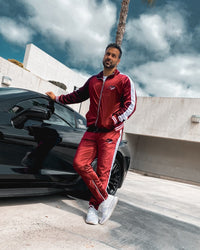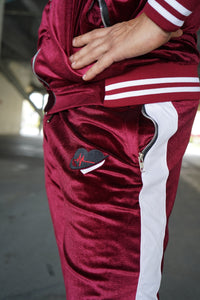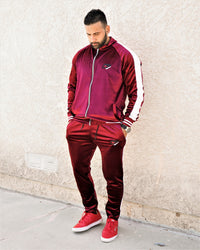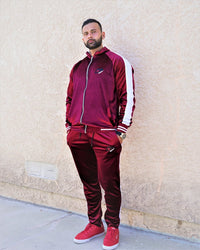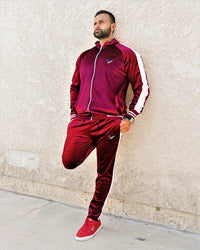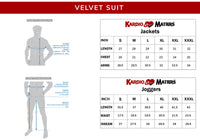 Classic Velvet Jogging Suit
Classic Velvet jogging suit 
Firstly, hats off to you for fetching a jogging suit! Looks like you are very serious about your workouts and don't want anything stopping you. So, what's the best jogging suit?
Kardiomatters' Classic Velvet Jogging Suit comes with the best quality to make you feel grand and classy!
It is perfect for cardio, sports, yoga, exercise, fitness, workout, running, jogging, and sportswear.
It comes with a long sleeve zip-up along with a drawstring and ankle zip so that you can adjust to fittings that suit you, thus making workouts more comfortable. It comes in all range of sizes.
For your convenience, two side pockets and back pockets will help you keep your phone and wallet safe.
This top-quality tracksuit is made up of multi-layered velvet fabric along with dense piles. Moreover, the fabric used is very soft. The matching sweatpants make it stunning!
Material of build:
92% Polyester and 8% Spandex
Size:
 MODEL A: Wearing a size XXL   Weight 235LBS    Height 6'2
 MODEL B: Wearing a size XL      Weight 210LBS    Height 5'11
 MODEL C: Wearing a size XXL    Weight 203LBS     Height 6'1