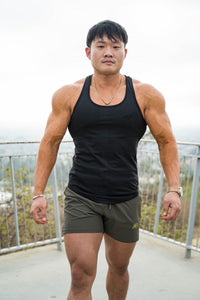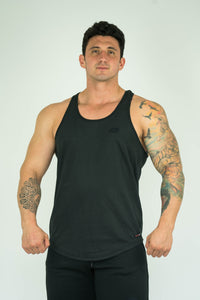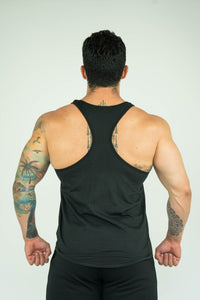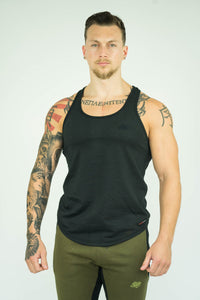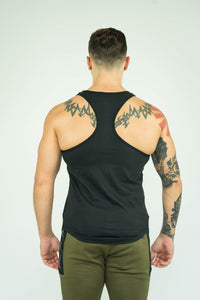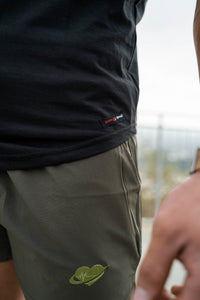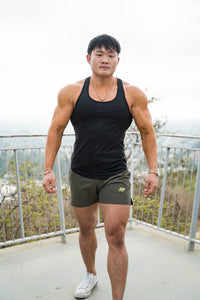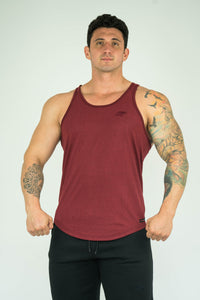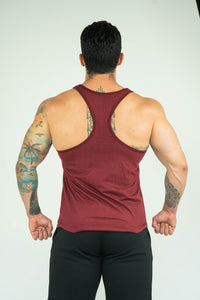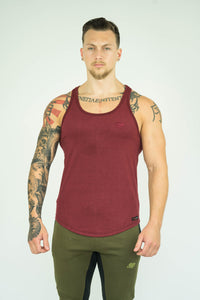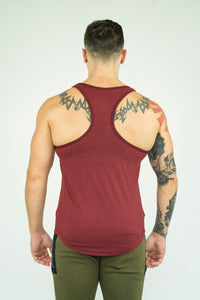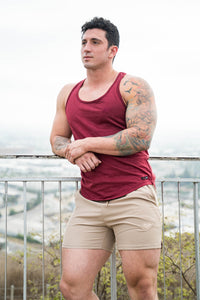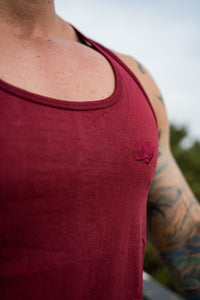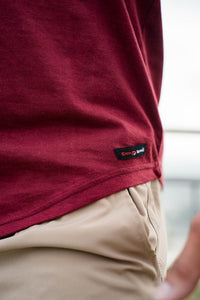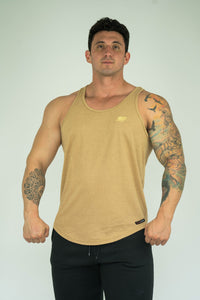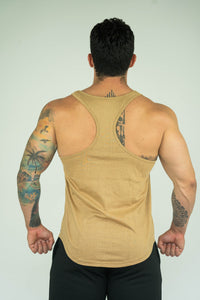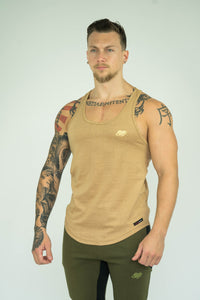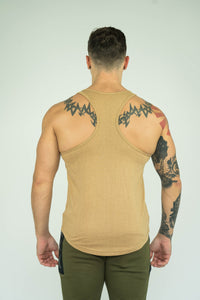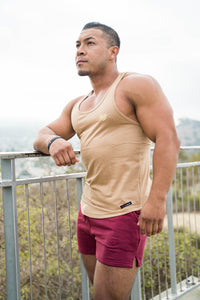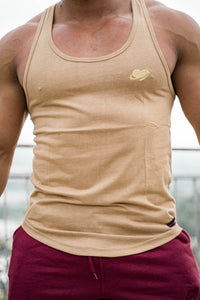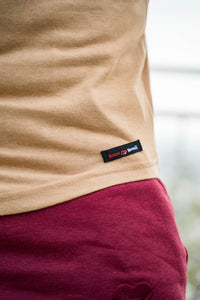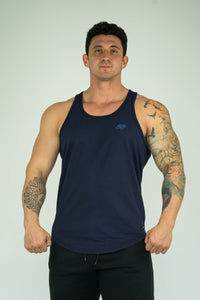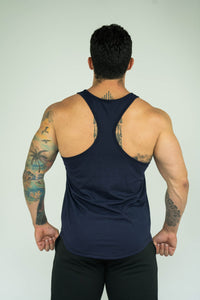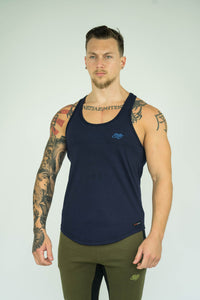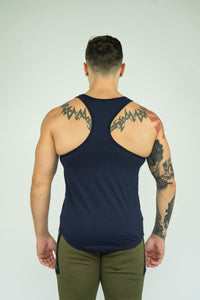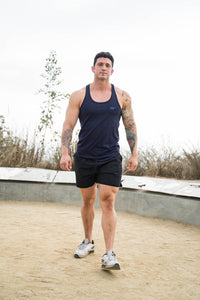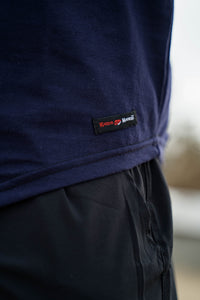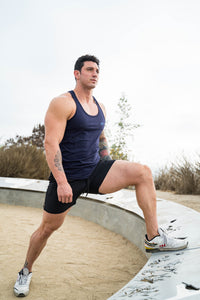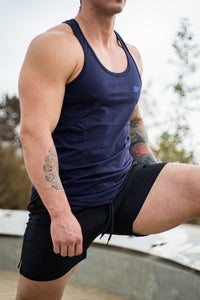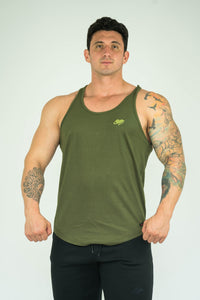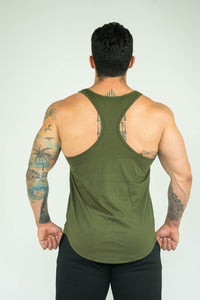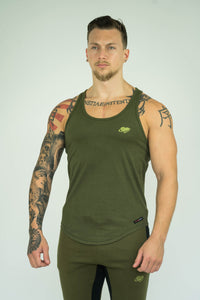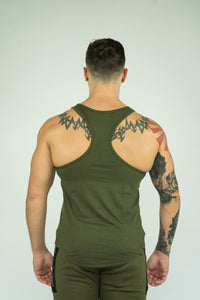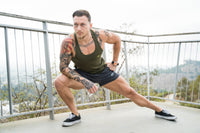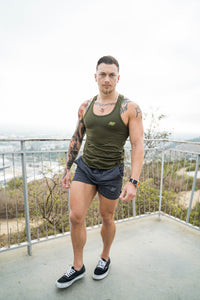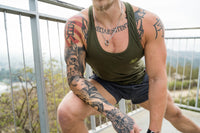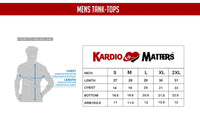 Mens Racerback Tank-Tops

One of the discomforts of working out is the bad sweat odor, right?
How can you avoid it? Well, Kardiomatters brings you an exceptional product: Tank Tops!
These tank tops have anti-odor technology that prevents the growth of odor-causing microbes. No microbes, no smell!
Made of 100% cotton, they are pure, soft-washed, dyed fabric. They have a bound self-fabric neck and armholes that do not feel too tight, unlike other tank tops.
The modern fit not only makes it super comfortable but also gives you a classy, gym look.
Finally, a reflective two-tone Kardiomatters logo allows greater visibility on low light runs.
Material of build:
65 % Cotton 35 % Polyester
Breathable Fabric
Available in color:
Burgundy
Black
Khaki
Olive green
Navy blue
Size:
MODEL A: Wearing a size Large. Weight 210Lbs Height 6'
MODEL B: Wearing a size XL. Weight 235Lbs Height 6'2
MODEL C: Wearing a size Medium. Weight 175Lbs Height 5'9