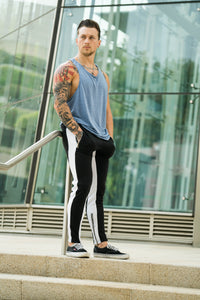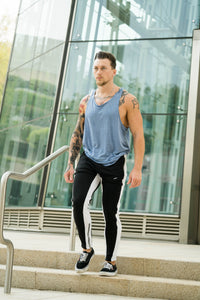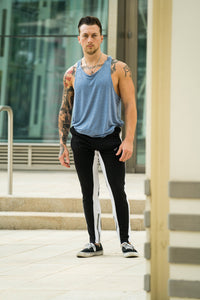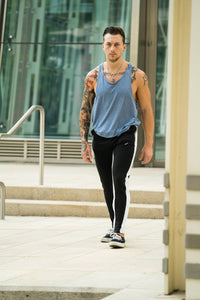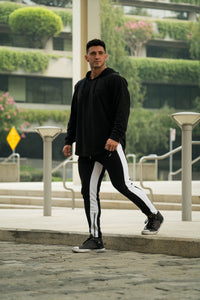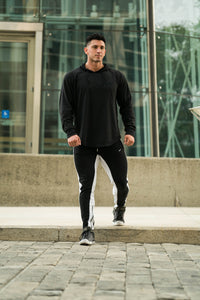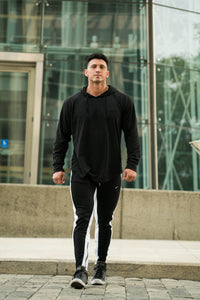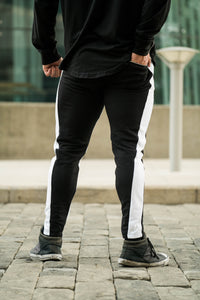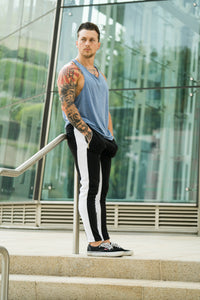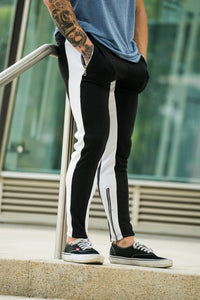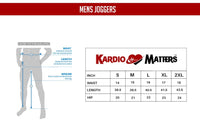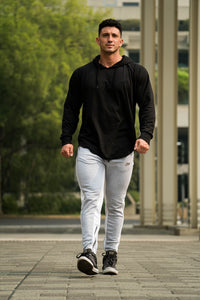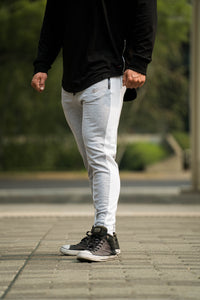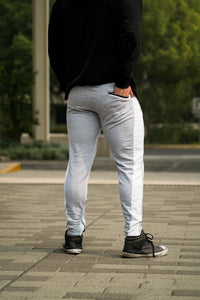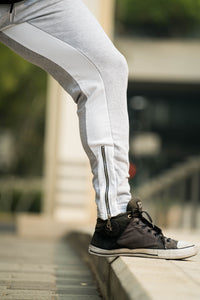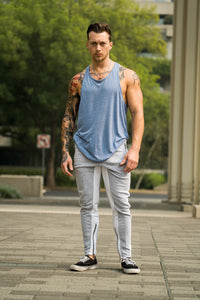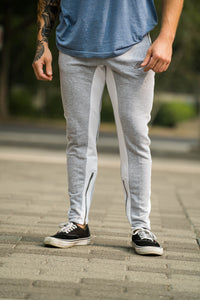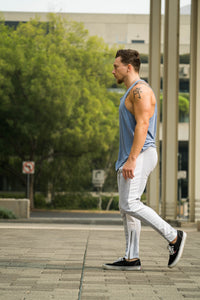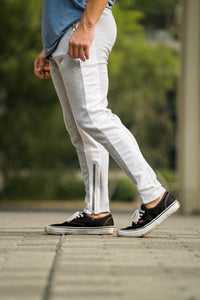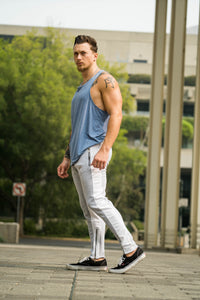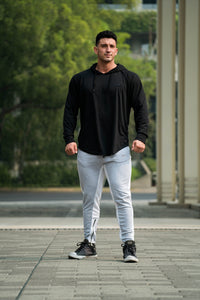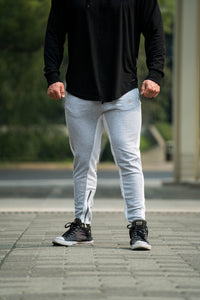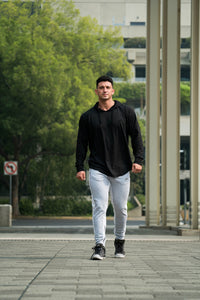 Men's Side Stripe Joggers
One comfortable way to do is by wearing versatile joggers.

Introducing the Striped Joggers for men by Kardiomatters! These striped joggers are nothing like your average go-to jog pants; they offer some powerful stuff.
Made from Cotton and Polyester, the combination of overall joggers with white stripes look not only smart but also feels comfortable. One fantastic benefit of wearing these striped joggers is that they look great even in a casual environment.
Therefore, you can make an impression anywhere. The elastic waist eliminates the struggle of the fitting, all thanks to the adjustable string. Moreover, the fabric is everything a man needs to feel relaxed and carefree.
Last but not the least, these joggers are machine-washable and shrink-resistant, which means they will not lose their flair even after several washes.
Material of Build
Available in Color
Black & White
Light Grey & White
Size
MODEL A: Wearing a size Medium. Weight 175Lbs Lbs Height 5'9

MODEL B: Wearing a size 2XL. Weight 235Lbs Lbs Height 6'2