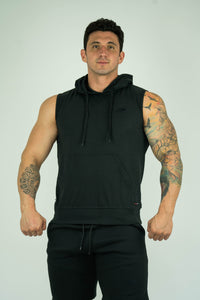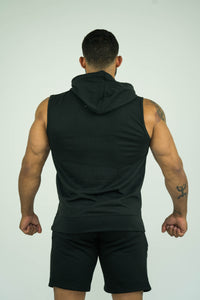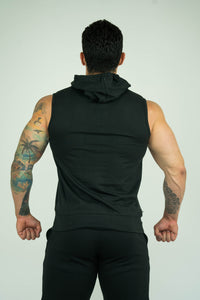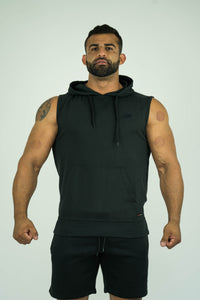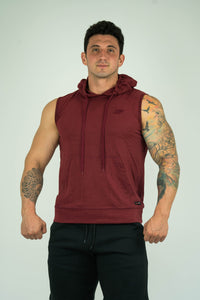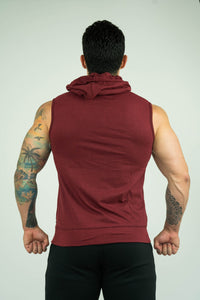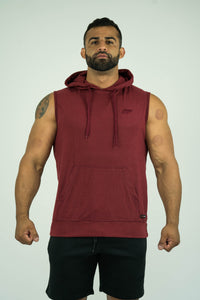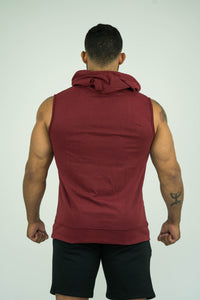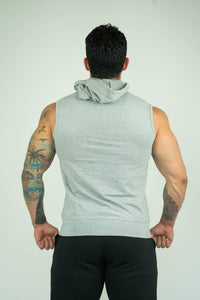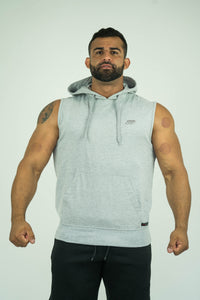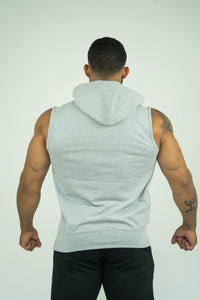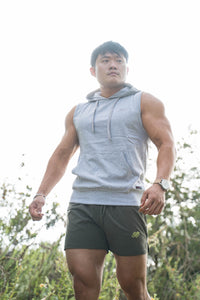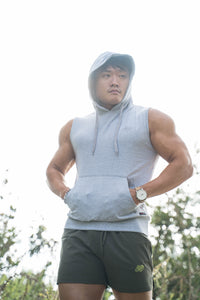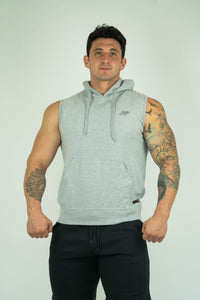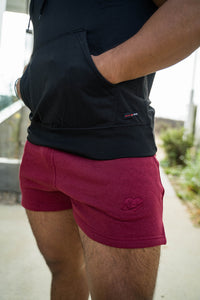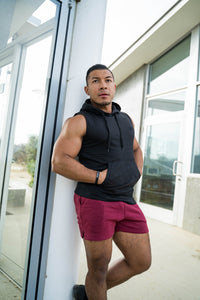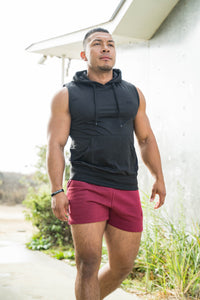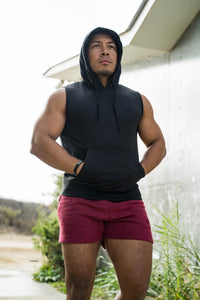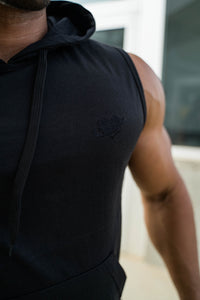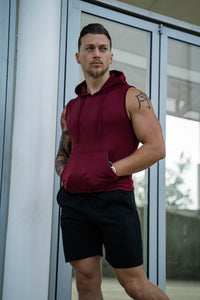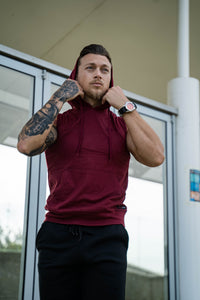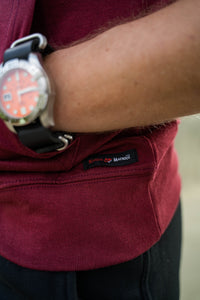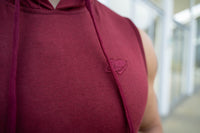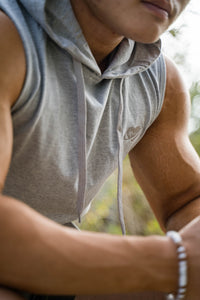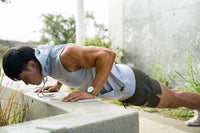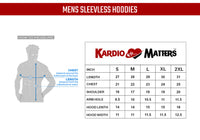 Mens Sleeveless Hoodie With Front Pockets

Men's Sleeveless Hoodies
To all the men out there, a comfy hoodie is your go-to outfit, no matter where you go. Isn't that right?
 Be it a meet-up with friends, a visit to the movies, or a casual Saturday afternoon at home, a hoodie is never the wrong look.
What if you're told, you can wear a hoodie during your workout too? You heard that correct!
Kardiomatters brings you a hooded muscle gym shirt with sleeveless design, solid colors, and kangaroo pockets in the front to satisfy your hoodie fetish even during a set of cardio at home or the gym.
Made of soft, lightweight, and breathable cotton, you don't have to worry about the weather; this keeps you dry, cool, and fresh. You can flexibly move and work out with comfort.
Moreover, it is suitable for the gym, workout, bodybuilding, fitness, cardio, and leisure. Pretty multi-purpose!
They also have a reflective two-tone Kardiomatters logo for greater visibility on low light runs.
Material of build:
65 % Cotton 35 % Polyester
Breathable Fabric
Available in color:
Black
Light Grey
Burgundy          
Size:
MODEL A: Wearing a size 2XL. Weight 235Lbs Height 6'2
MODEL B: Wearing a size XL. Weight 225Lbs Height 5'10
MODEL C: Wearing a size XL. Weight 210Lbs Height 6'